back
"Atumnly tumbling me"
04.12.2012. Metal colour on paper plates , on a hard pressed plate, measures: 1,00 m x 70 cm
In december 2012, still not cold in Germany, Koppenbrink tries to come into contact to nature again, not to be too much in trouble with the world problems. A really erotic sensation of being alive without prescriptions and non regarding week or powerful ideologies or other demands. A design of contact to herself and her surroundings.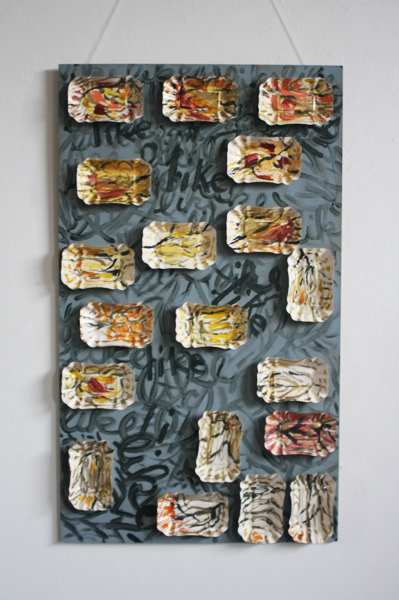 back